Volunteering for Scouting is one of the most fun, rewarding and positive things you can ever do. You can give as much or a little time you like and we will match opportunities that fit your skills and time available. If you would like to have fun and make friends, earn professional qualifications and make a real difference to the lives of young people please contact us.
'For anyone thinking of becoming a Scout, I say, go for it, come and join the big adventure.'
Bear Grylls, UK Chief Scout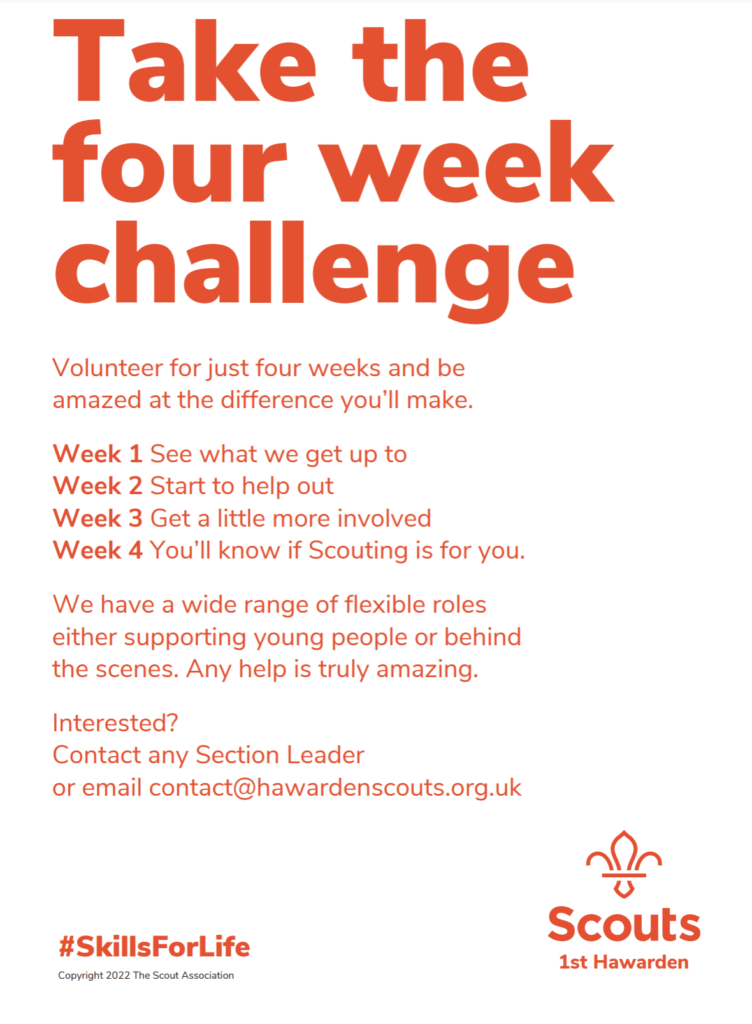 Hello,
Phil Houghton here. I am the Assistant Group Scout Leader and have been volunteering for over 40 years as a Leader in various Sections in our Group here at Hawarden.
When I first started to help I didn't really know what it was all about, but over the years my confidence improved and my skill level at many different things improved as well. Now I've retired from work and have time to help people get involved with our Scout Group in many capacities as well as keeping our Scout Headquarters and Campsite running with other volunteers.
I would like you all to consider our 4 Week Challenge. This is a chance to help out our Leadership Team by giving a bit of your time and a skill that you may have.
To find out more get in touch today.