A lot of you might be thinking of a shop by the same name, but here at Hawarden Scouts, we believe that this is what Scouting is all about!
The Scouts didn't let the long nights of Winter put them off! Time to get out and about and keep warm and cook some food!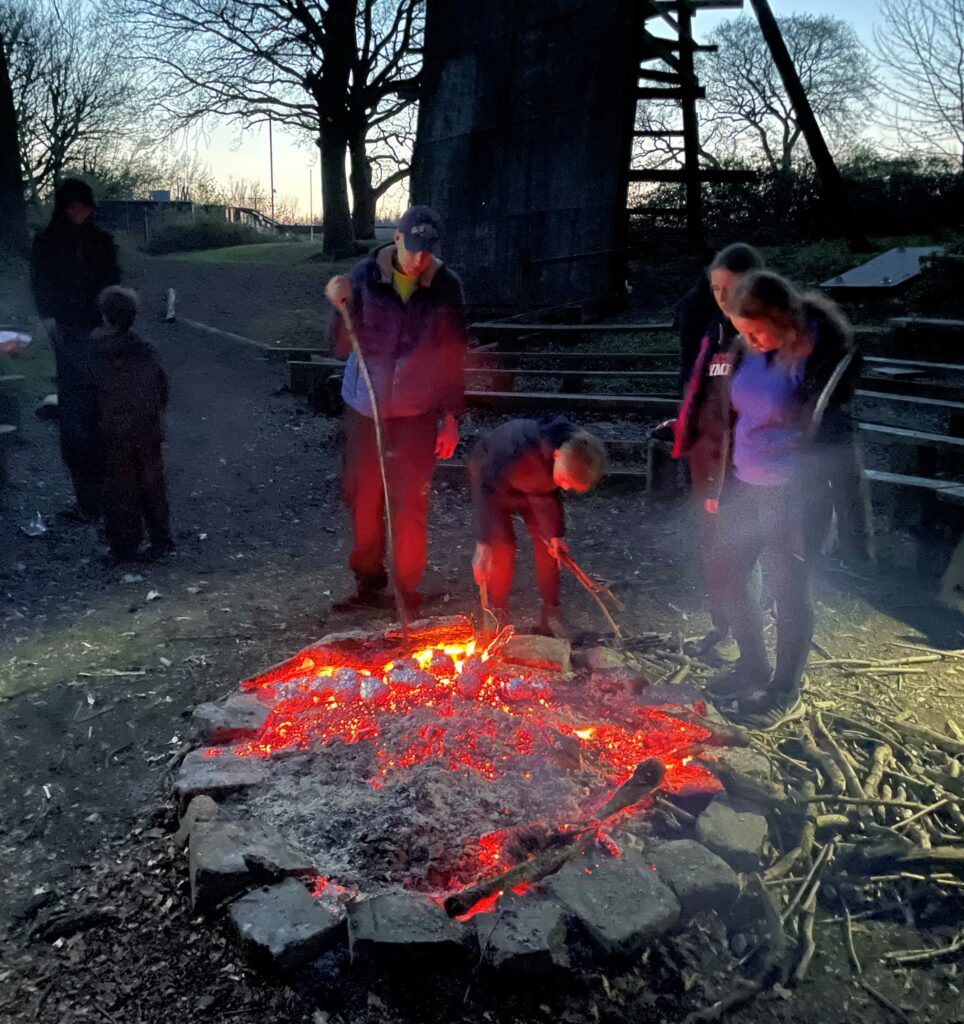 Backwoods cooking!
Simply light a fire , pile plenty of natural wood onto it and let it burn down until you have embers!
Now's the time to put your prepared food, double wrapped in silver foil, onto the embers to cook through.
On the menu tonight we had potatoes hollowed out with an egg in the middle and it wouldn't be Scouting without 'SAUSAGES'…
We still have lots of recipes to try out another night though.