Well done to Dan, Sophie and Kefira for achieving the highest Award in the Scout Section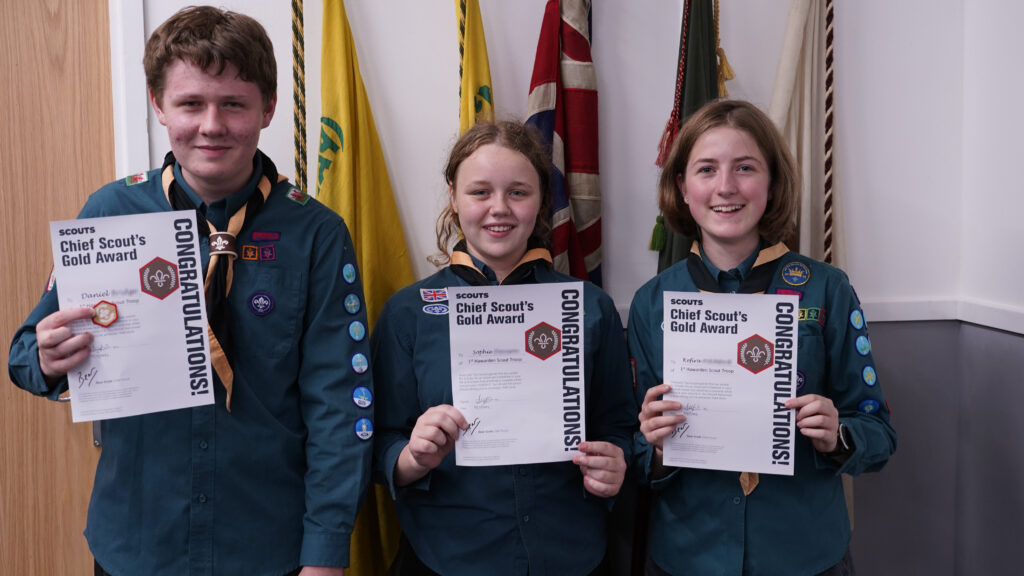 To get the Gold Award you have to complete all nine of the Challenge Badges, and six other badges which take in lots of skills, challenges, leadership, commitment and nights away to name just a few. What makes it all a challenge was dealing with the Covid 19 pandemic! Not being able to meet up didn't mean not getting on with things… We had Zoom calls and lots of practical activities to do at home while we were all 'locked down'.
Onward to Explorers for some more Adventures!